My Figure Collection
This is a page to show off my anime figures and tell the story of them! I will need to take images of my current living situation and how I have the figures set up; I've gotten more figures and art :)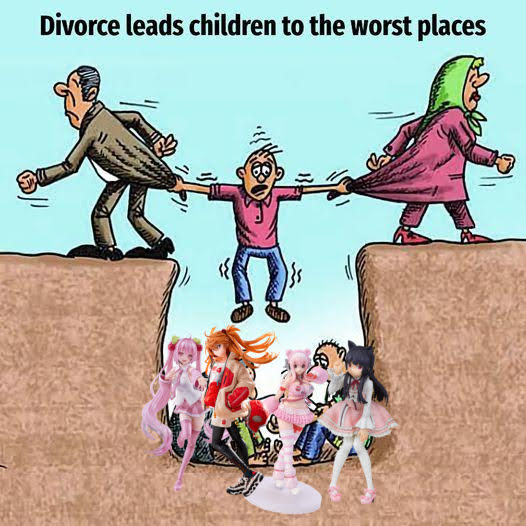 Since I was a young child I was really interested in collecting small things. I collected toys primarily through my childhood, then when I got into anime I started collecting cheap figures. I still do this to this day; along with some vintage clown dolls, "eco friendly" soaps, and coffee mugs. Those last two are not near as big of a collection as the anime figure collection, and I certainly just don't care to talk about them either. This page will be updated with photos and information as I compress images and remember details.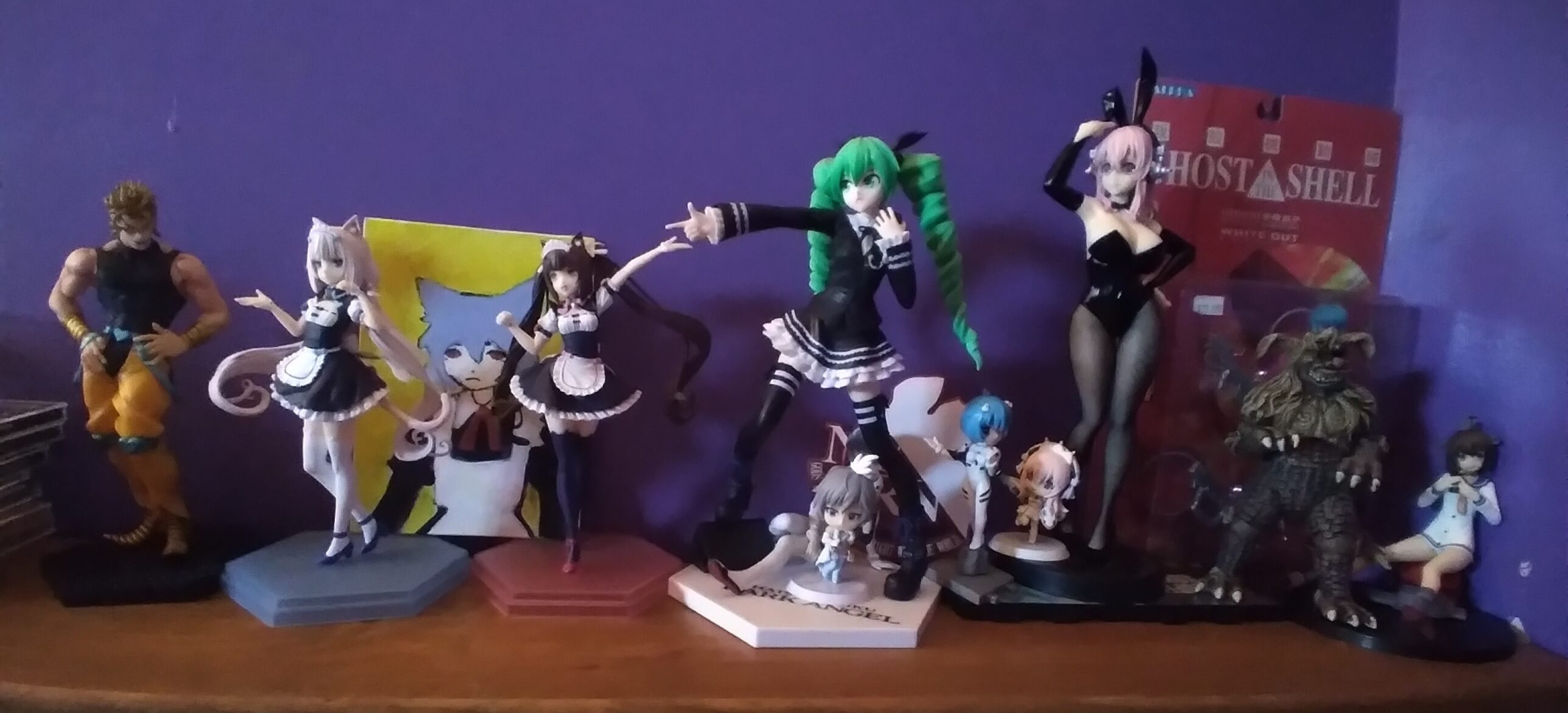 With this image is the most recent photo taken of my collection of "bigger" figures. These sat behind my bed as I slept in my old house. As of right now they are in a box in my dorm (most of them; others are still in the storage unit.) In order it is [Left to Right]; Dio Brando, Vanilla, Chocola, Miku, Rei, Anastasia, Rei again, Sonico, Sonico again, A guy from Godzilla, Major, and then Yukikaze lastly. Since then; I have lost the tiny Sonico completely, and I have lost a piece that sat on Yukikaze's base. The cats would knock things around and play with them. I am deeply sad by this but it's alright. I got Dio from an anime convention; the biggest convention I've been to yet. The nekopara duo were my first AmiAmi Preorders late last year (2021). The Miku was a gift from my mother; this was her first time shopping on Mercari. The Rei Ayanami (large) was from my first time at a local con, and she's my first larger scale figure at 1/7. The two small chibis (Sonico and Anastasia) were from the barnes and noble clearance section; on two different occasions. I now have a small lovelive figure from the same figure series; just haven't bothered to add it to my DB. The large sonico was a christmas gift from my best friend last year, I am deeply happy he exists and I am thankful for my first bunny girl figure. Her and Miku are very large for their prices; This is normal from the sega prize figures. The ghost in the shell figure was from another local con (an absolute shitty one at that). And lastly; Yukikaze was from a Japanese Festival in a city a bit farther away.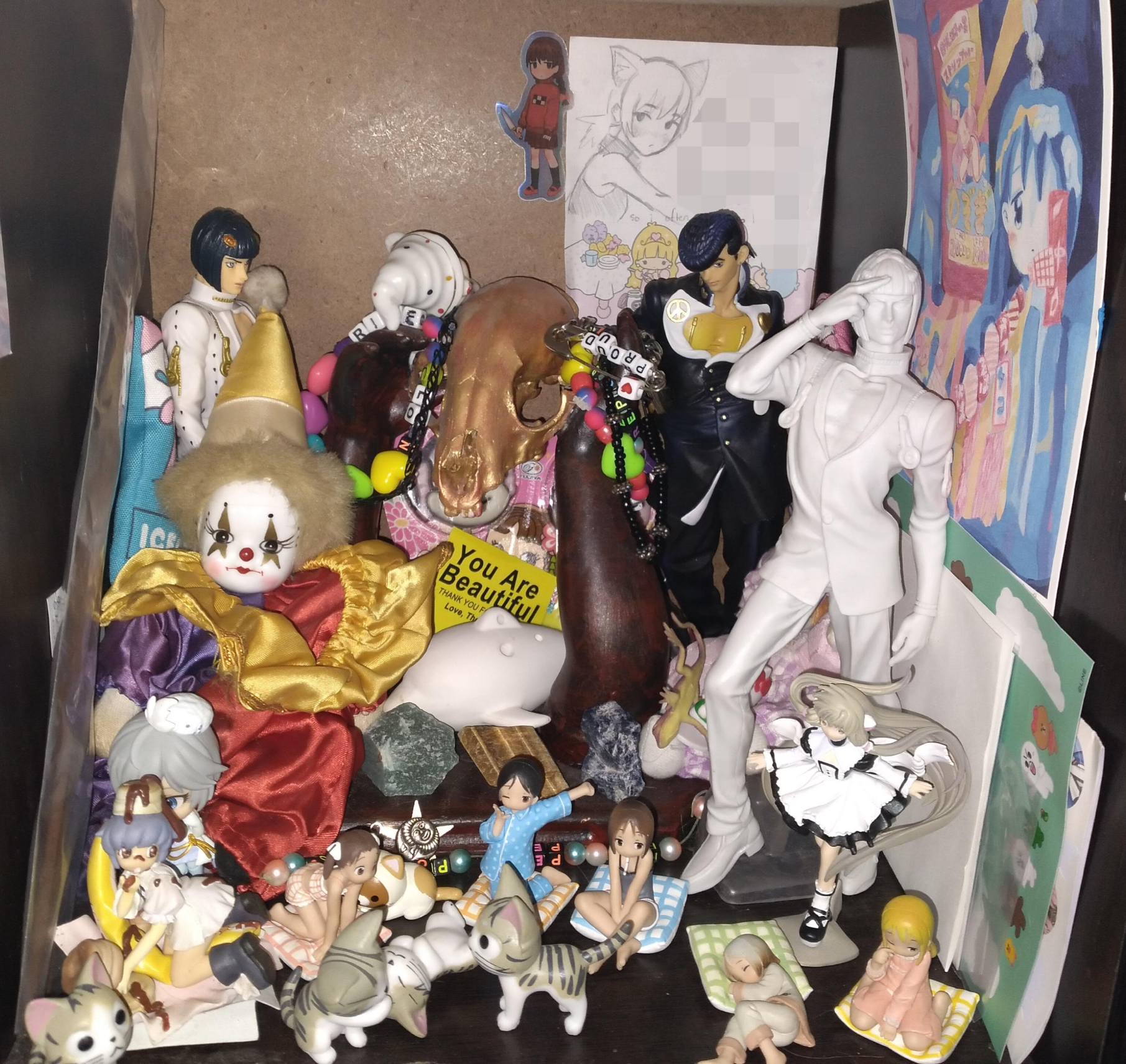 This is the "Comfort Cubby". I named it this because I set up this little shelf to be a shelf full of things I found comforting. Up at the top are some letters from friends; the back wall having one from Denpa. The one on the right wall being from Nutmilk. I guess you could say I collect things my friends give me too... This is also where I store my smaller figures. I put most of the jojos here because they're from when I was VERY into jojo... I am not that into it nowadays, though it still holds a dear place in my heart. List of items in order [Left to Right]; A small blind bag that contains a car shaped sanrio character (I have two of these). Bruno Bussy. A vintage clown. The chibi again. Biscuit-tan; bought from a friend. Chii (the cats); bootleg wish figures my mom bought for my sister and I reclaimed. Another vintage clown, a gold painted raccoon skull sculpture (I got this from a renfaire) with bracelets hanging off of the baby arms (the "kandi" made by a close school friend). There's an old candy that I never ate in the back too (I still have it. I should probably throw it out.) Next up is a dolphin shaped ocarina, some small crystals, a collection of Strawberry Marshmallow gacha figures. A josuke figure my mom got me for a holiday, another bruno (also for a holiday). My beloved chii figure which was a gift from Ophanimkei. Shoved in the side of this image are stickers I would stick to things like letters to friends, and my computer.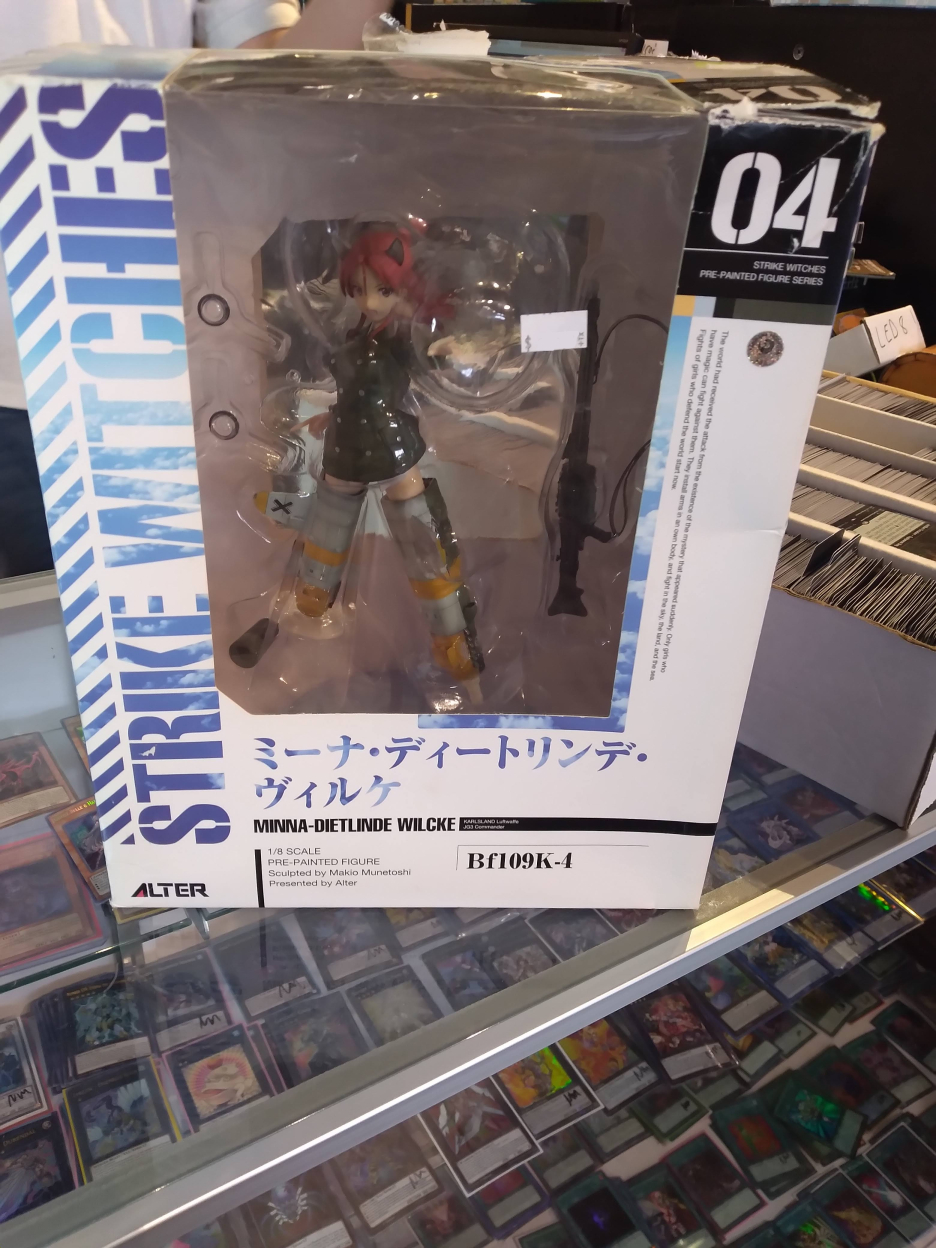 Here's a picture of a strike witches figure that I bought with some money my grandma gave me last year; I didn't set it up near the rest of my figures because she's really big LOL.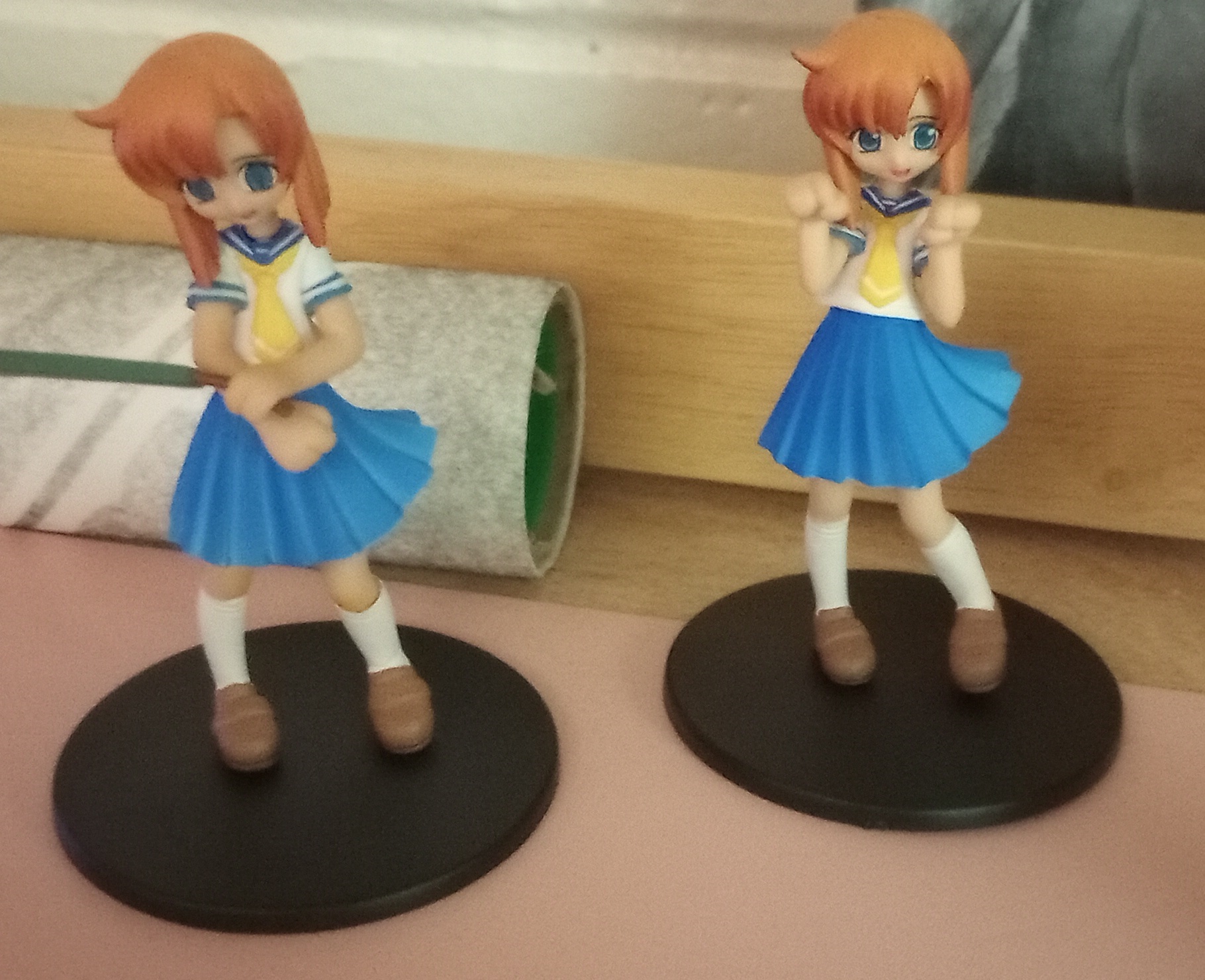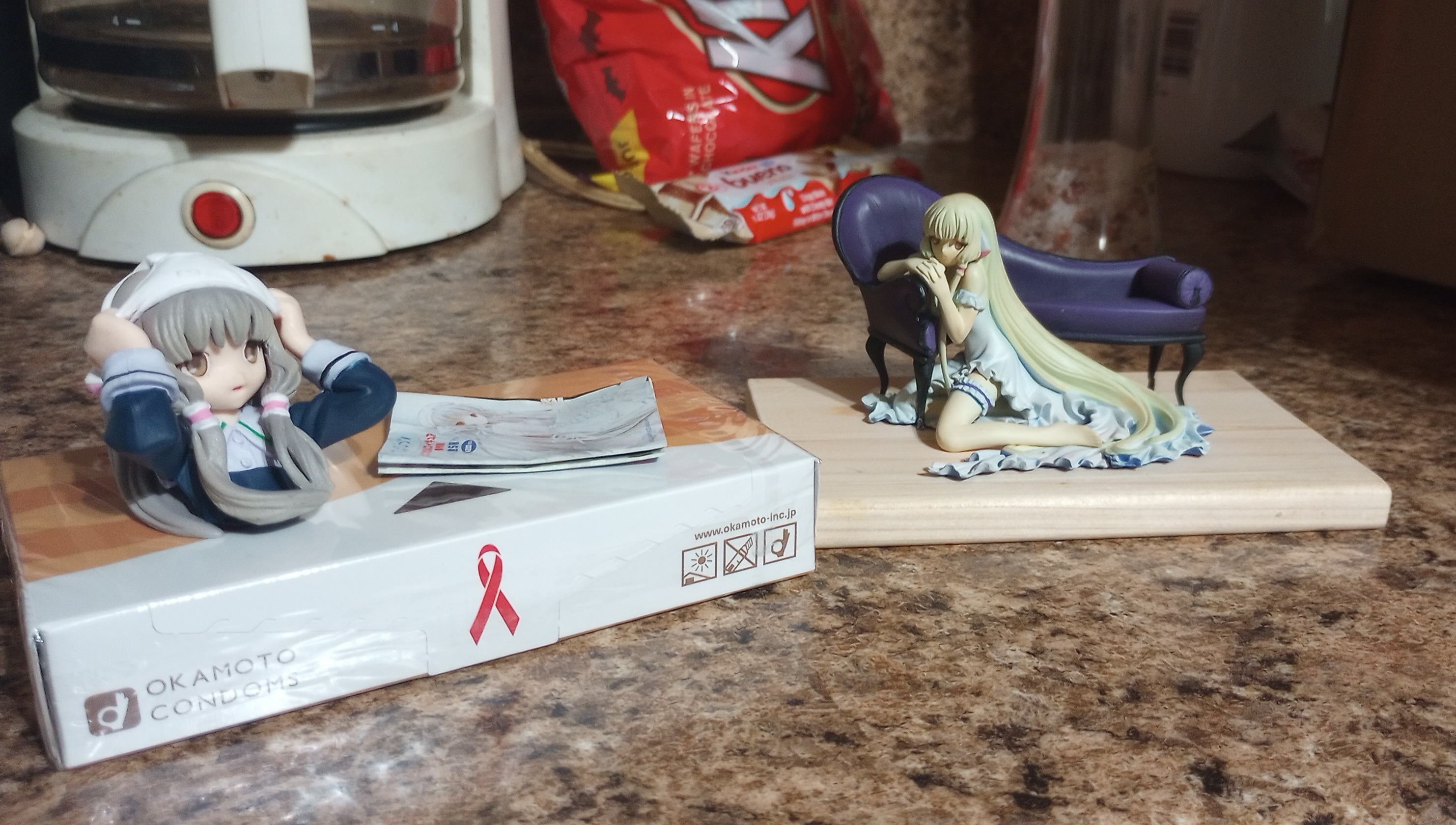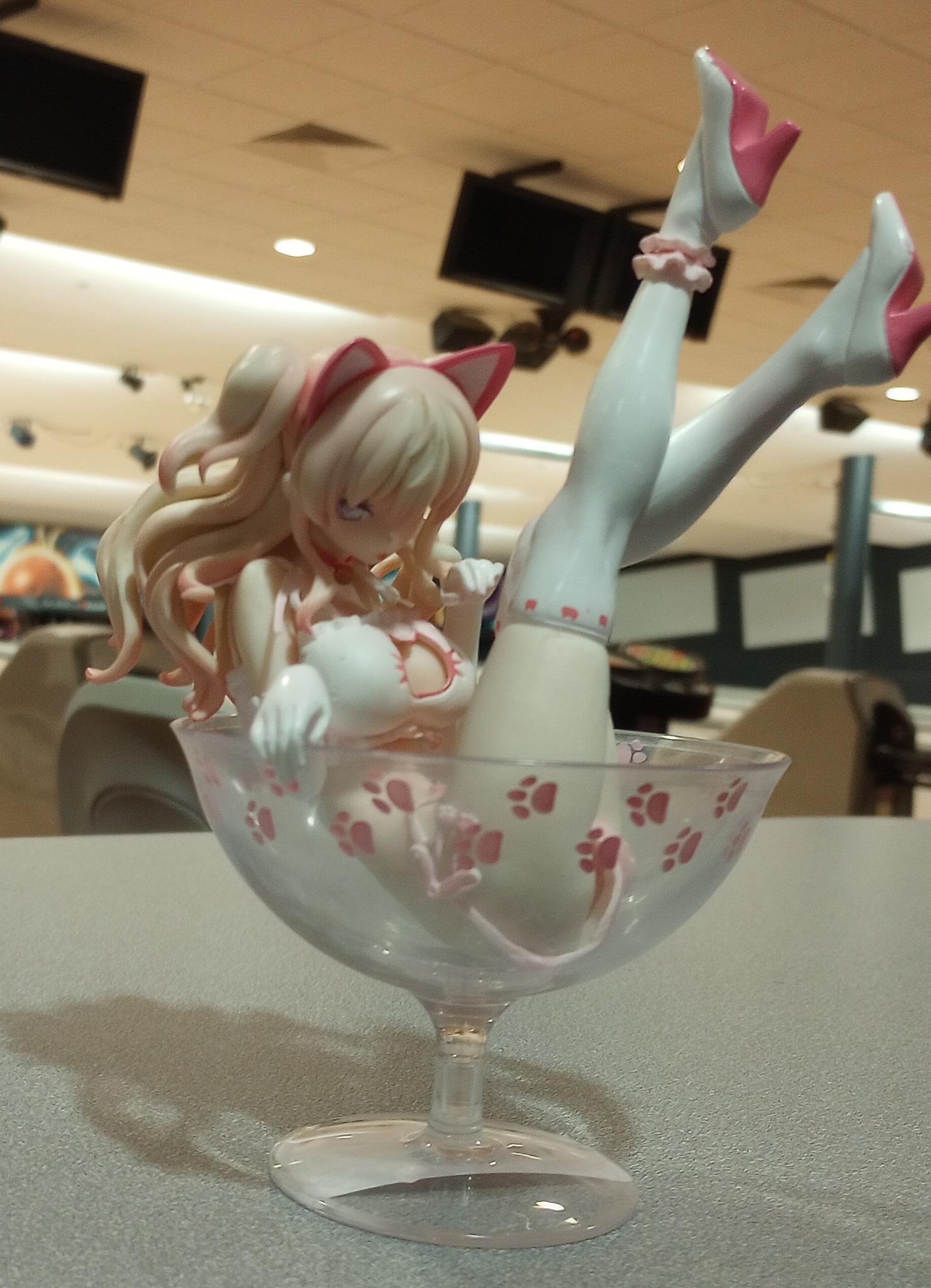 These are the three newest things added to my collection. Below is just a misc gallery of figure images.